"Some are born great. Some achieve greatness. Some have greatness thrust upon 'em." And some have a great brother.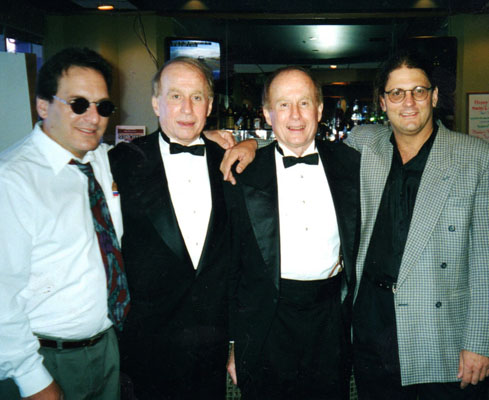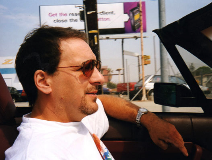 Jim Orman, decorated Vietnam War Intelligence Veteran and John Sincebaugh 34 years of service including work at the pentagon with General MacArthur. These two guys are two of my favorite people. My life was exciting because of people like John and Jim who sacrifice everything so the rest of Americans are blessed with life, liberty and the pursuit of happiness. I salute all veterans and FBI and NSA and all the brave humble men and women who serve.
Veteran's Day November 11th, 2009. Jim called the might before and asked us to come see the Highway of Valor speech. We grabbed a camera and home video and headed out to the dedication. These two zero budget videos were shot "off-the-cuff" and I shot the stills to document the event. Lucky we did. The world would have lost a great American hero giving a powerful heartfelt speech. No notes, index cards, teleprompter. Just heart!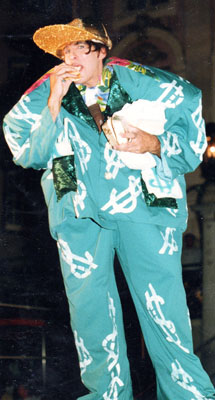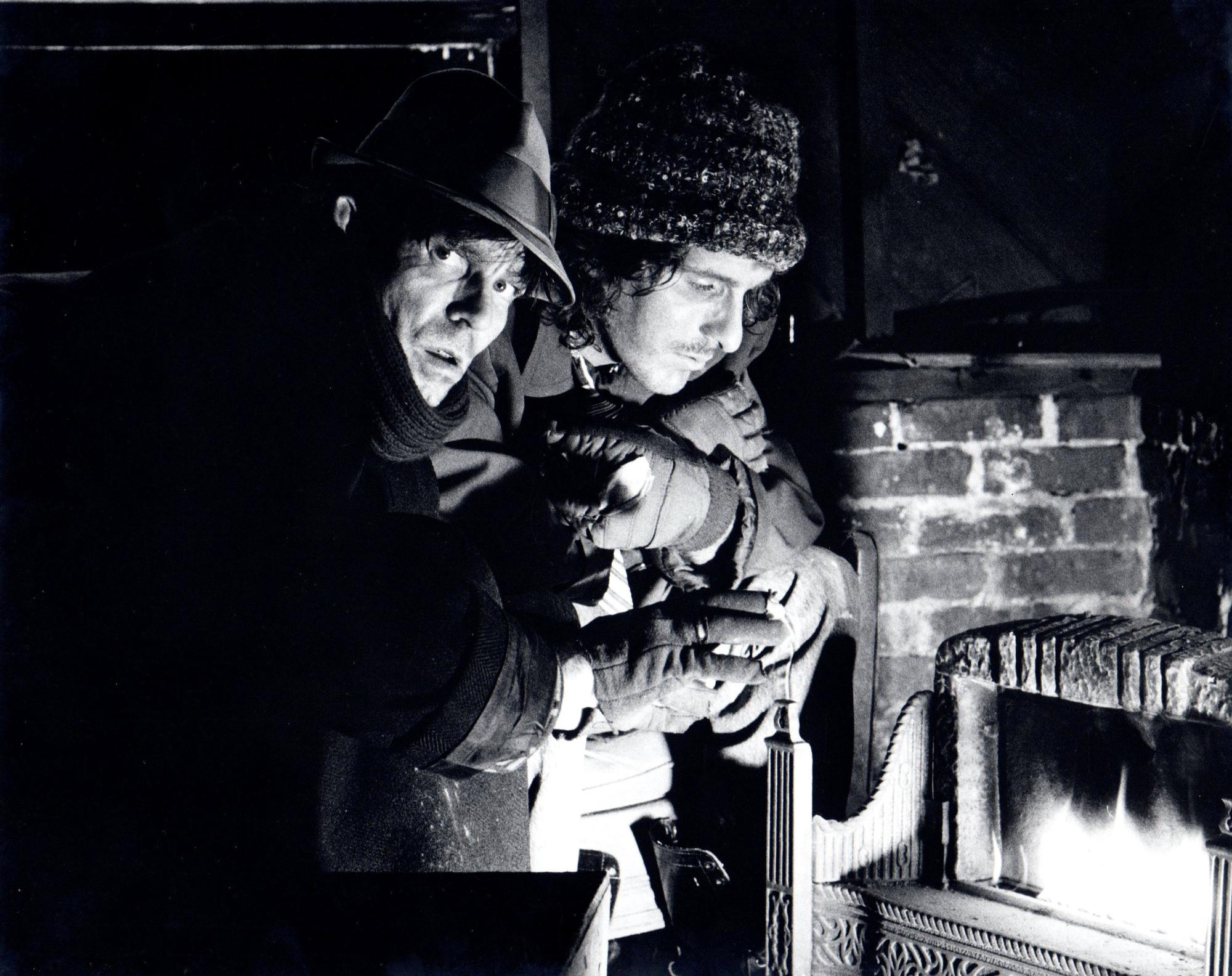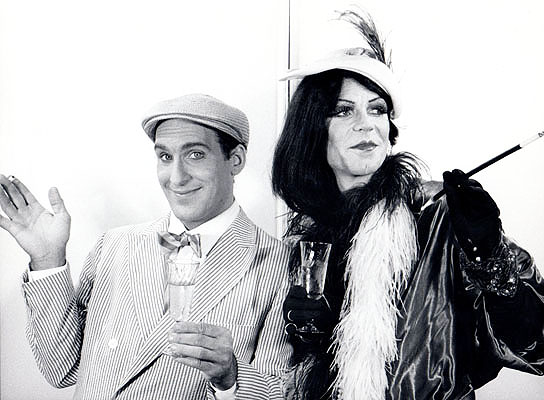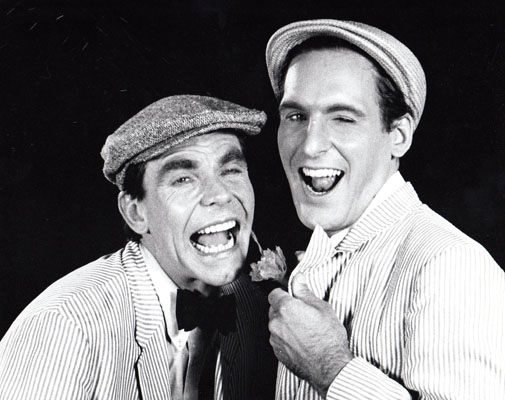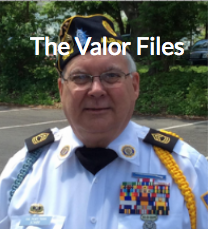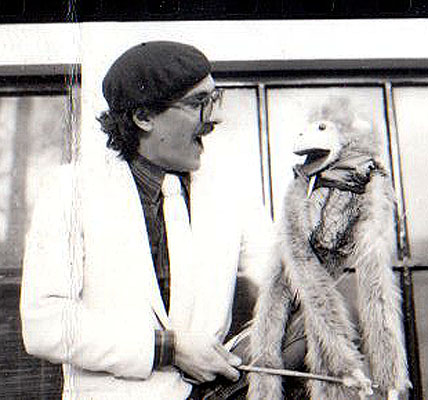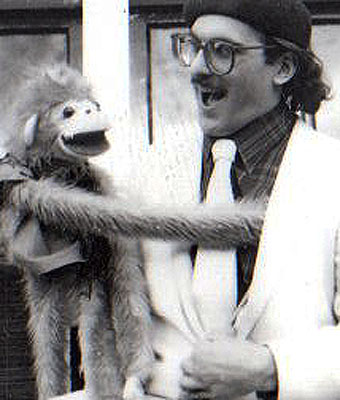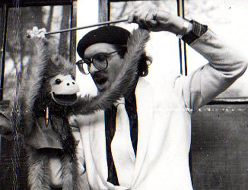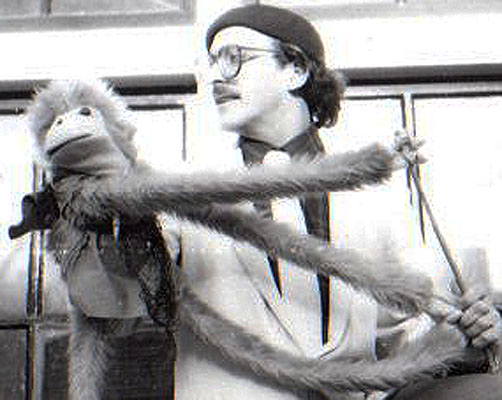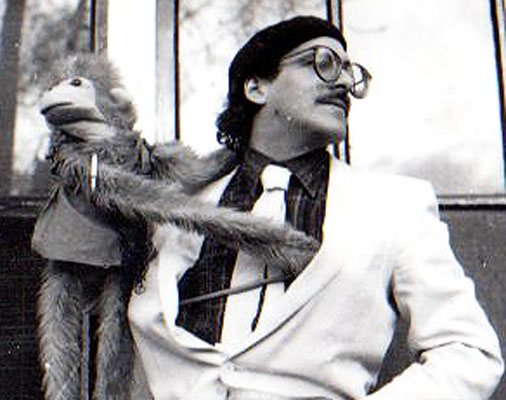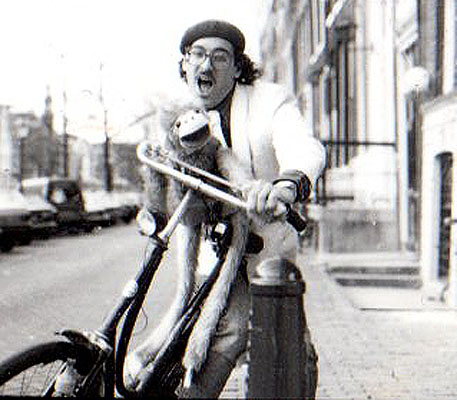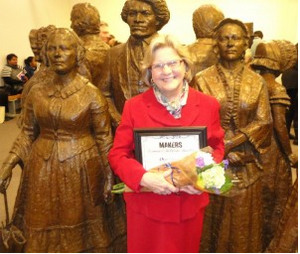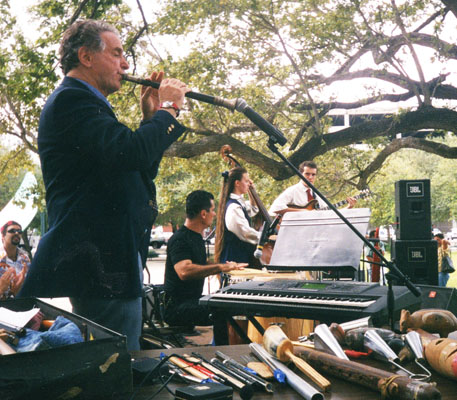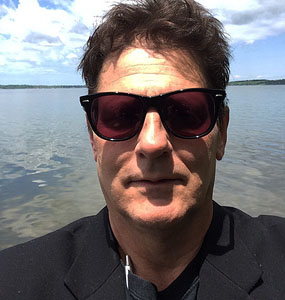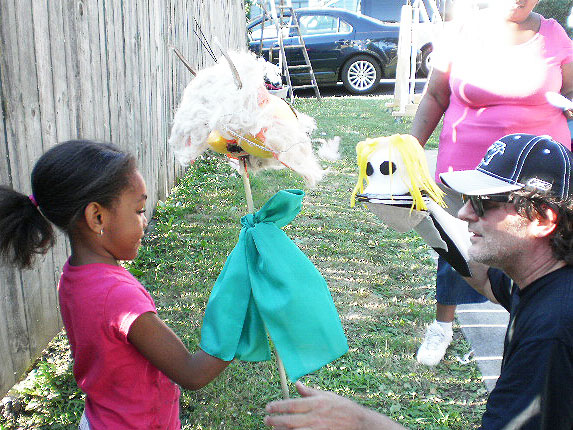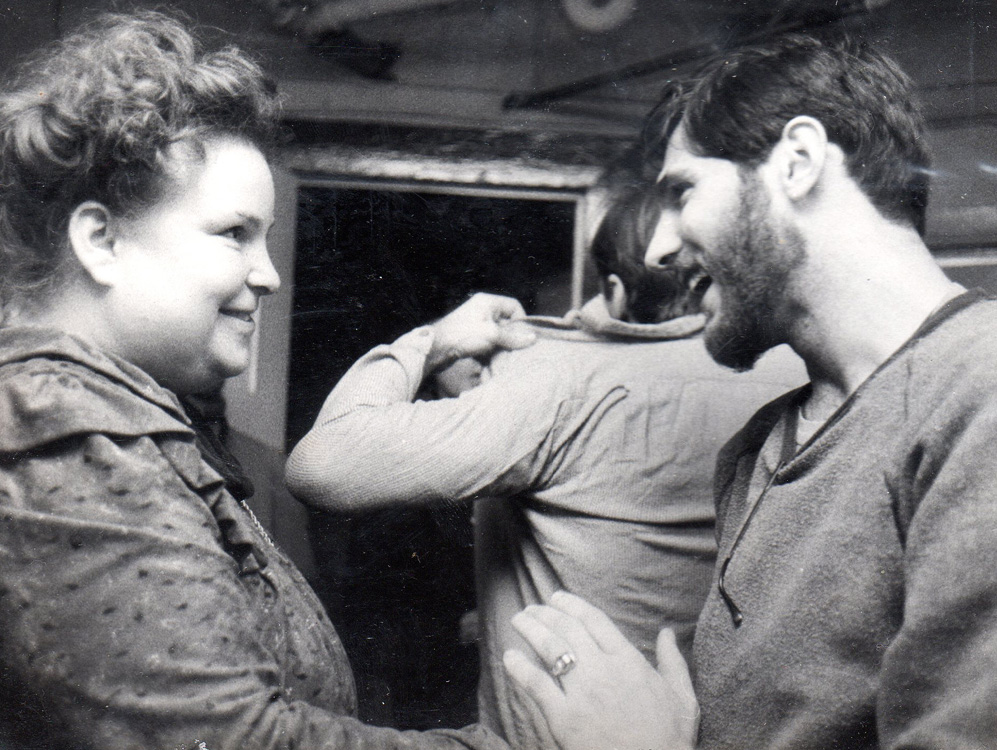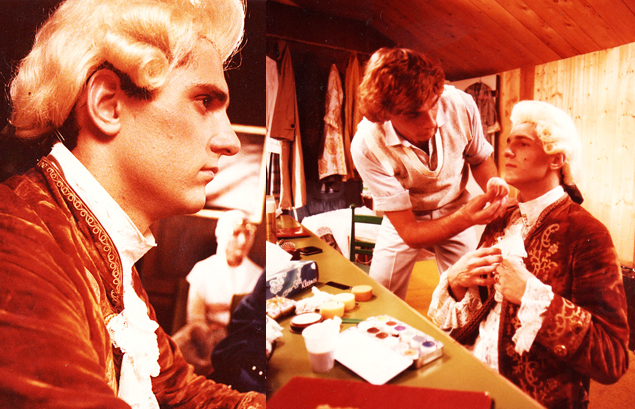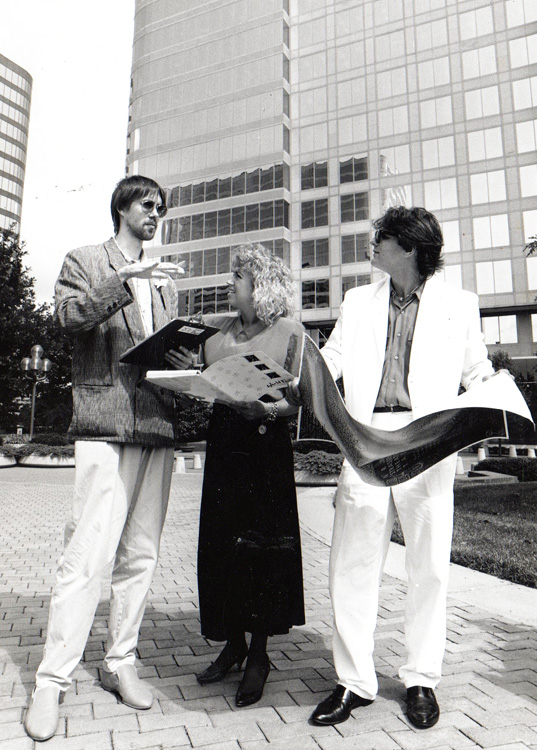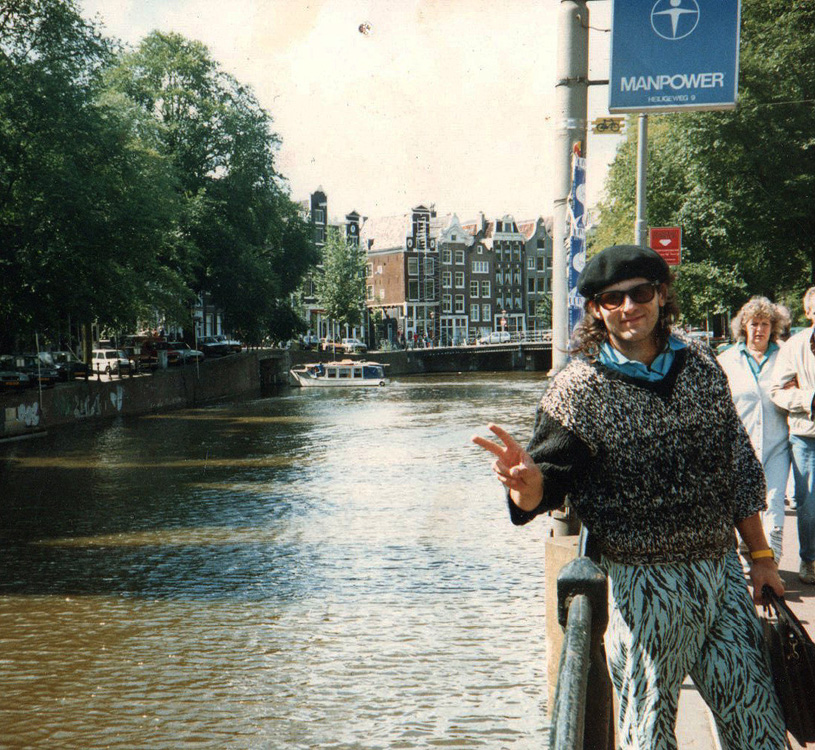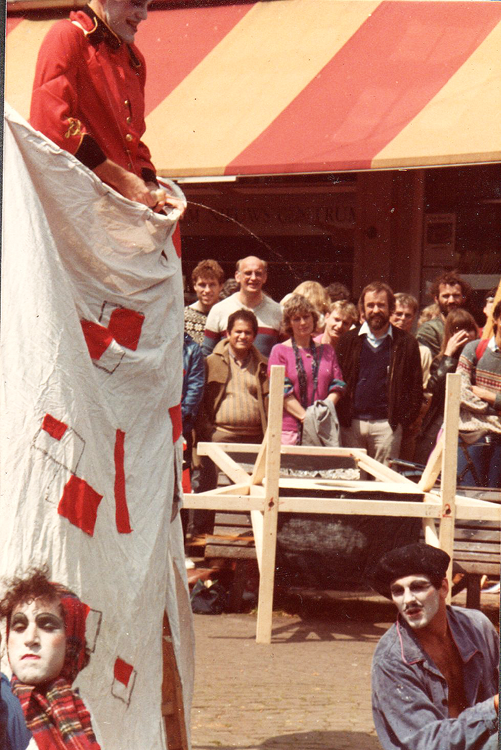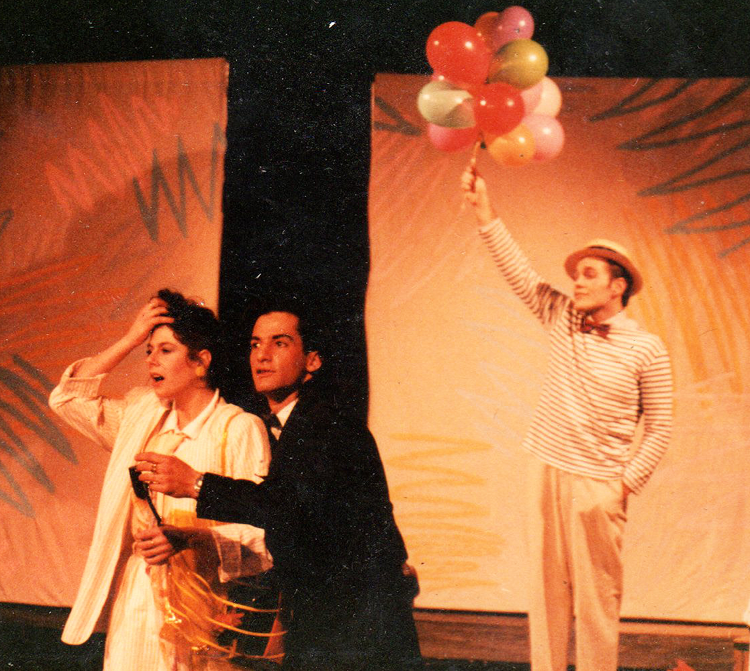 Public Open-Air Theatre is so exciting. Fun giant props, costumes and design in the old tradition of playing to a crowd that can walk away or jeer if the show is bad. Not for the weak of heart. Thrilling, edgy, daring and a truly rewarding feeling. It's a precarious dynamic.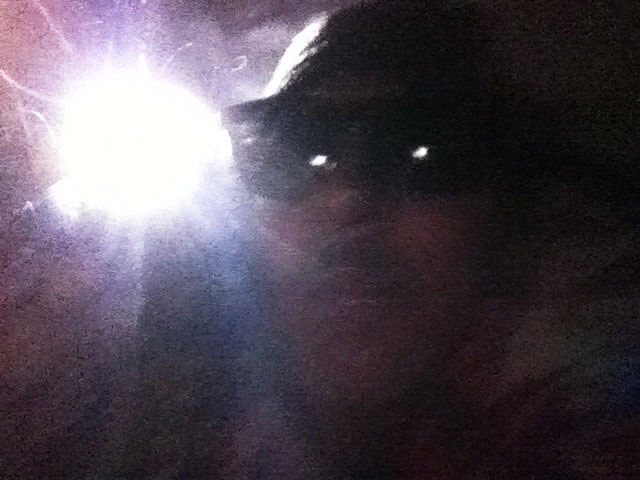 Berlin to Buffalo The show NO BRAINS NO HEADACHES won an award in Berlin. One of the very first collaborations between East and West Germany shortly after the Berlin Wall came down. We were invited to perform at The World Congress to represent theatre. G2 or GUILLOTINE 2: Election Year won BEST PLAY at Buffalo Infringement Festival.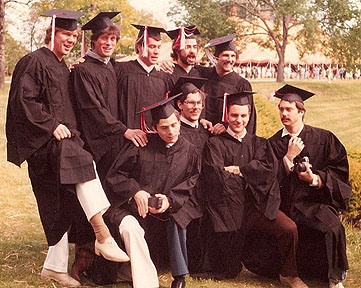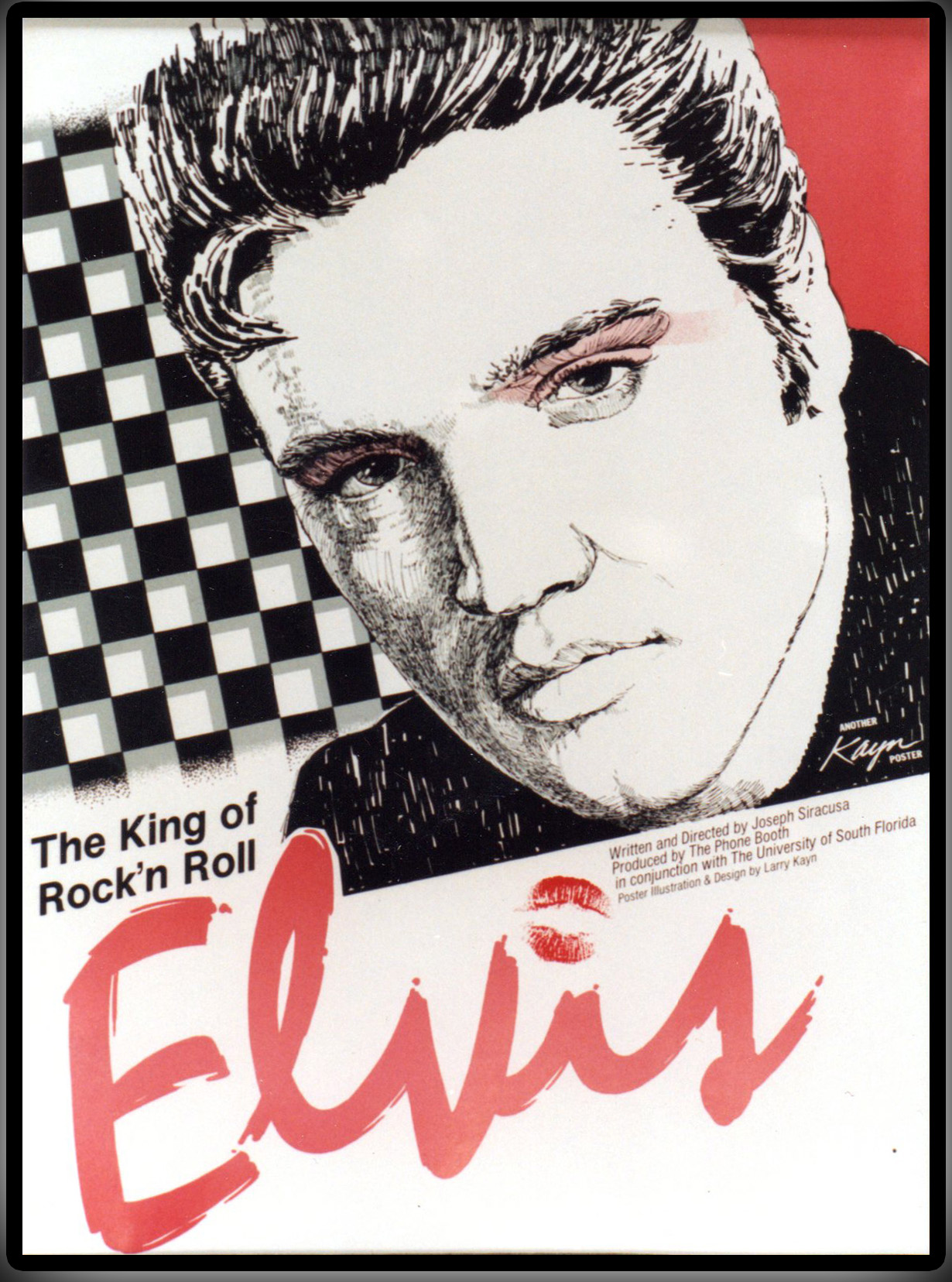 There is nobody like Marty. He can do anything. Marty is the epitome of a Renaissance Soul. Festival Producer, Internet TV Producer, Promoter, International Theatre Man, He is a gifted photographer and artist. Entrepreneur, actor, comedian, and puppeteer. Marty was doing standup with a commercial puppet he redesigned and created SKIP NELSON, Vietnam war vetera

n.
Above photo Marty is between Al Lehman (left) and George and Janet Sherman (right). George, leading L.A. architect tagged us as "The Boys from Syracuse" and it stuck.
Below, joe siracusa with the Contiguglia twins and Tad Leithead, truly a visionary of our time, my brother Marty (right) as Colonel Tom Parker.
Me, Marty and our gang love puppets! Me above with bird prophet Tiresias. Nick Pennella (right) in giant UBU puppet. Soldiers, Trish Lancia, Marty and Nick with tyrant Ubu (far right). Trish created the giant puppet with her husband Romeo for a one time show at a festival in Ithaca, New York. Romeo died and years later Nick staring doing shows. The giant UBU played over 2500 performances and festivals all over Europe and the United States including the Special Olympics, Worldfest and The Daytona 500. Trish Lancia is a pure artist and went on to be one of the premiere creators for McKenzie Childs. She is also a master soft sculpture, designer, puppeteer, business woman and basically a real powerhouse amazing person. My buddy Nick "Green" performed all those shows.
Skip Nelson (below) was electric alive. Marty played to soldout audiences on the main stage at the Melkweg, a premiere international theatre, music, dance venue in Europe.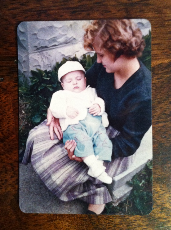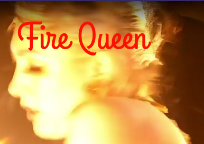 Madeleine Belle (above) and Dmitry Liapitch (left) are two friends that would be exciting with David Amram, a symphony and fire circus from Germany. Madeleine Belle (a.k.a. Fire Queen super hero in GO SPACE KITTY!) wants to build a fire vessel extravaganza out of recycled materials for a H2O FIRE SHOW. Great! Ad Zigrund (right) with her theatre group Pan Optikum to make a spectacle of wild wow proportion.
Gimmi real theatre dog goes to rehearsal and everything, has a starring role in GO SPACE KITTY! Science Fiction Magazine.
My brother Marty hand delivered, in person, with a motorcade, The Magna Carta. That is because he designed, built and responsibly handled transport containers and over $2 billion dollars worth of art for major celebrities. When we were kids he also brought our crippled friend rock repelling so he would not feel left out, climb and drag Woody up a cliff with Woody's arms around Marty's neck. That's a deep soul.
My mother (below) was a teen mom. The heavens gave me a great family so I could run after dreams.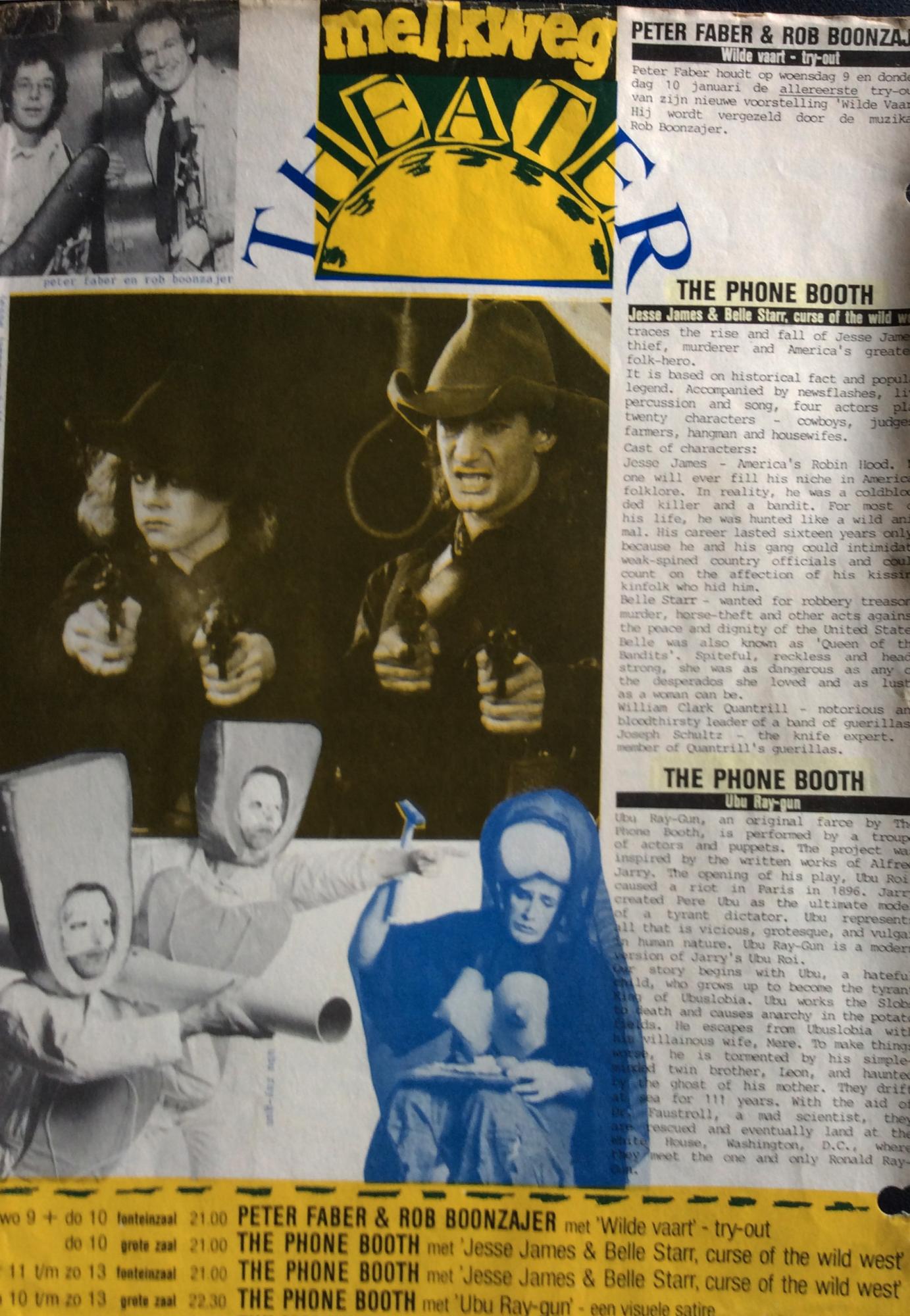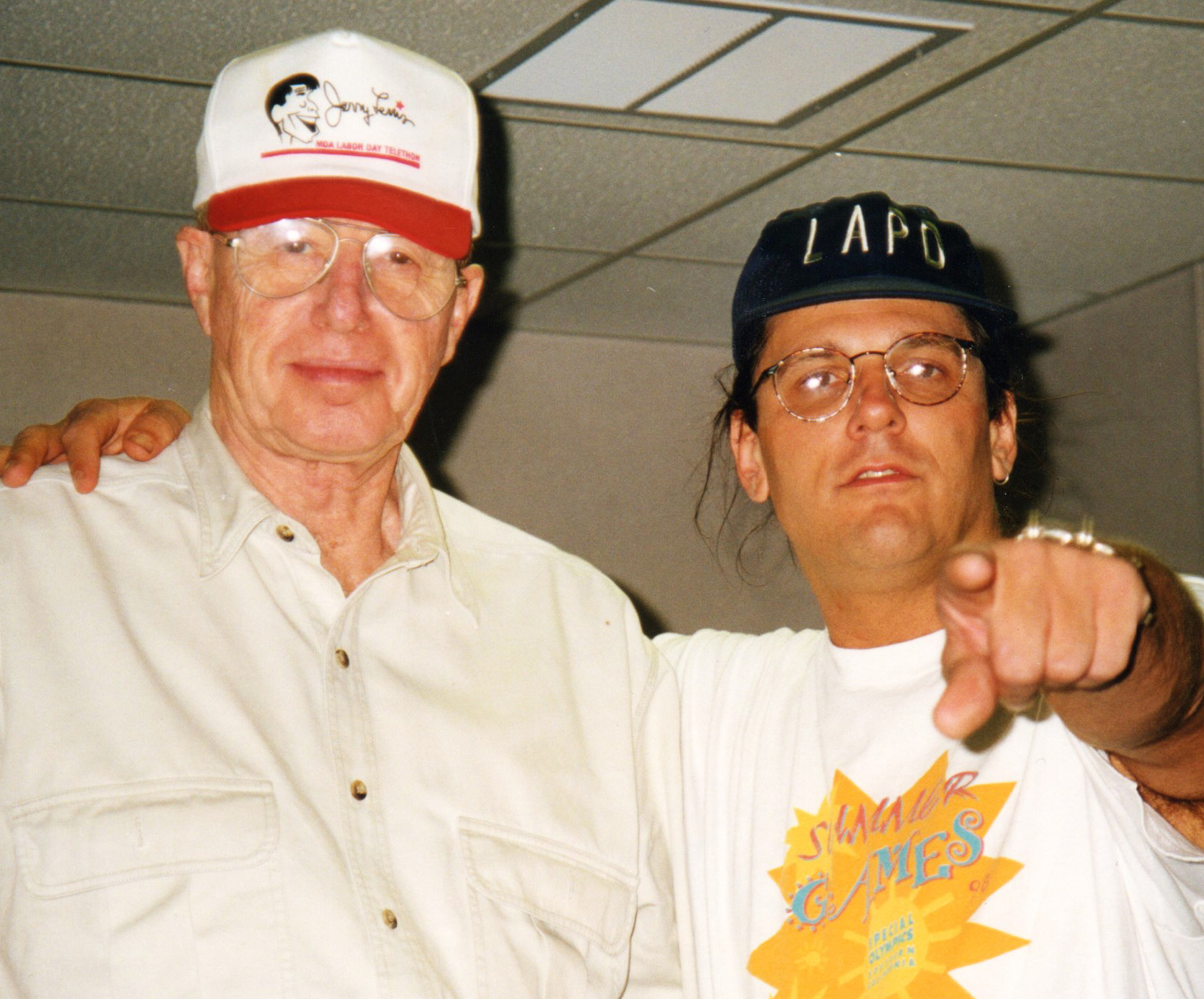 Major Hollywood writer, Sam Denoff & joe s. Gig; The Jerry Lewis Telethon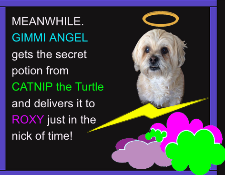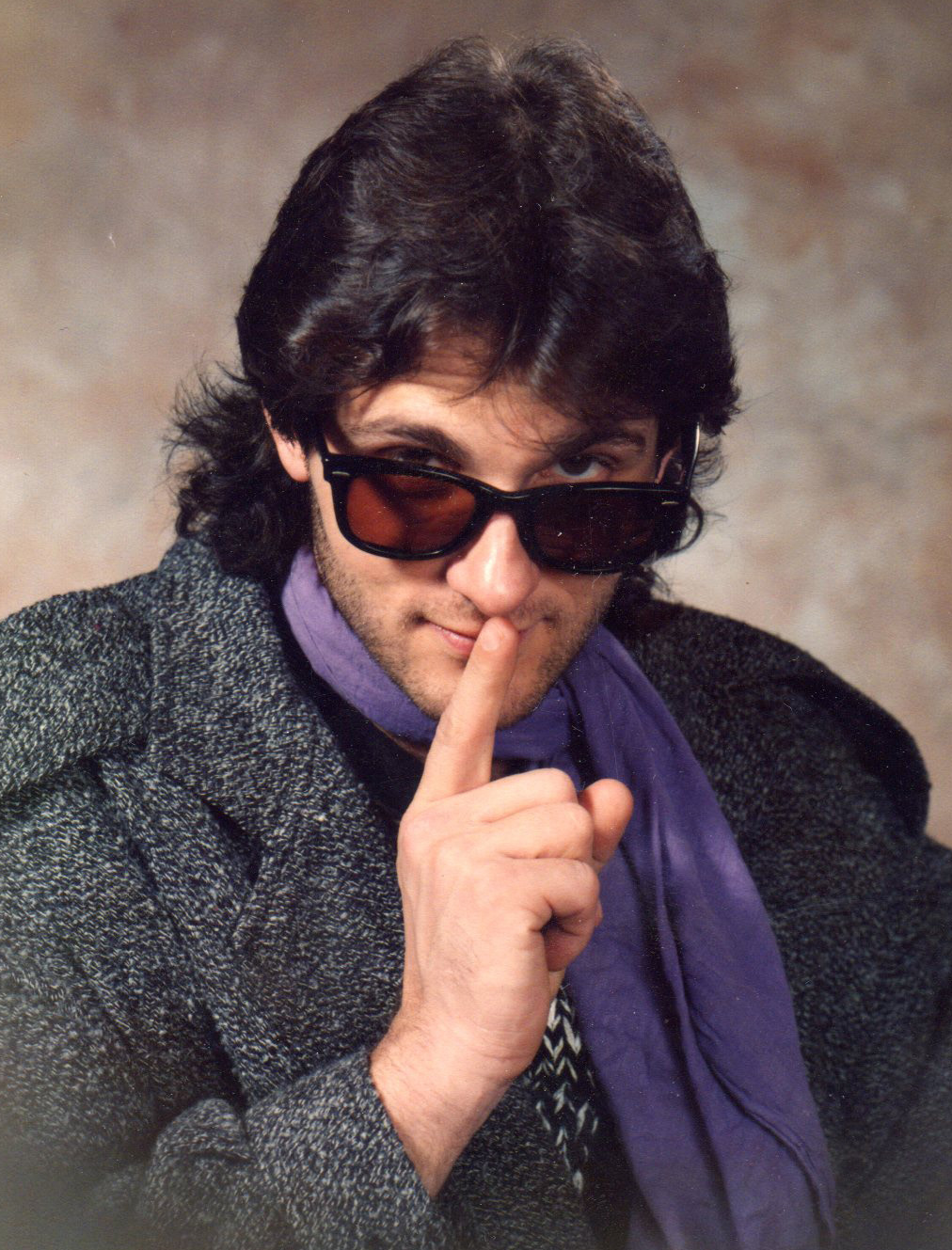 Shh! A bump in the dark night!
Everybody knows my mom as "Jean". People in the Finger Lakes have a longstanding history in civil rights and respect for nature. Marty and Jean have an amazing organic farm. They grow the healthiest food possible and my mother saves lakes. She won an award at the Women's Rights Museum in Seneca Falls, NY., home of civil rights.
My grandfathers, Martin Brycki and Joseph Siracusa were born on the same day. The odds of that! Grandpa Brycki was a tool and die maker. Grandpa Siracusa was a trumpet player. Ergo Marty very early learned science, math, music, industry and art. We were named after them, Joseph Martin and Martin Joseph and grew up near Syracuse. So being joe siracusa from Syracuse was always an "Oh come on!" when booking plane tickets. We come from a town of factory workers. Immigrants who found their way to be citizens of the United States of America. Marty Brycki came directly on a boat from Poland and grew up in Seneca Falls, NY. My great-grandfather came from Siracusa, Sicily and went to Brazil. He married a woman from Rio de Janeiro and migrated to the Finger Lakes. Brazil, Sicily and Poland. Gee am I glad they didn't separate any of them from their families and put them in cages because 'The Boys from Syracuse" would have never done all this. Our neighborhood had every kind of people in it.
Thanks for the visit. Take care. Gimmi and I send you blessings and wishes and hope from the heavens to save humans. GO SPACE KITTY!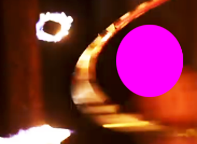 Zachery, a young blind jazz musician jams with David Amram.

Congress shall make no law respecting an establishment of religion, or prohibiting the free exercise thereof: or abridging the freedom of speech, or of the press; or the right of the people to peaceably assemble, and to petition the government for a redress of grievances.